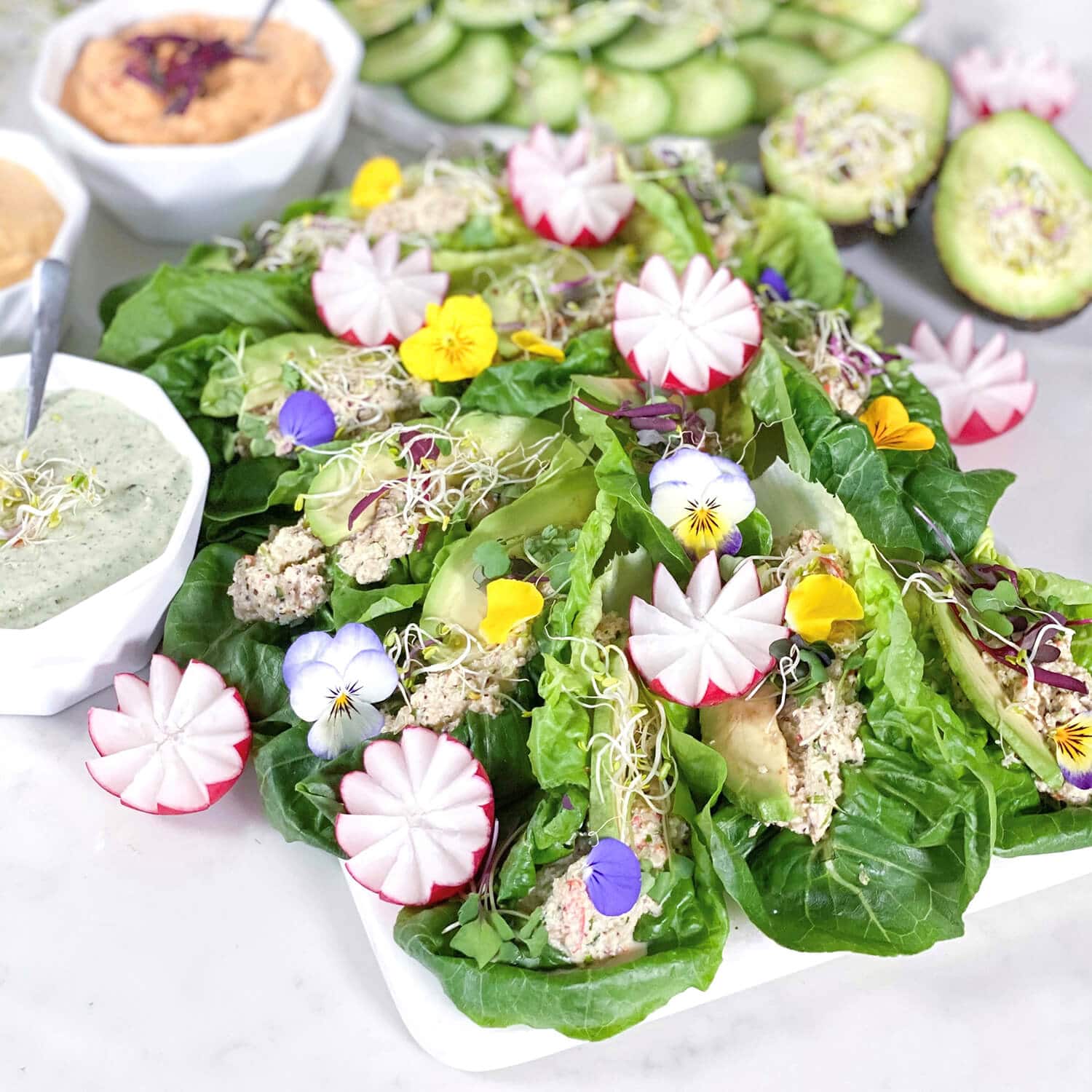 Vegan Sunflower Tuna Tacos
Recipe by: @pureveganfood
Ingredients:
2 cups of raw sunflower seeds, soaked overnight
2 lemons, juiced
1 Tbsp tahini
3 cloves garlic
3 stalks celery
1/2 red bell pepper
1/4 red onion
1 cup parsley
1 cup fresh dill
2 Tbsp dulse powder
1-2 romain hearts divided into leaves
1 avocado, sliced
3 radishes cut into flowers
1/2 cup sprouts
Salt to taste
Dips to serve with:
Directions:
Placed the roughly chopped vegetables (celery, red pepper, onion, parsley and dill) in a food processor and pulse to chop them finely. Remove the mixture to a mixing bowl.
Rinse the soaked sunflower seeds and drain well. Place in a processor or high-speed blender with tahini and garlic and start to process. Keep the motor running and slowly add the lemon juice from the top. Process until smooth.
Stir the mixture combo into the veggies and add the rest of the ingredients then chill.
Arrange romaine lettuce on the platter.
Top each leave with 1 Tbsp of pate, avocado slices, sprouts and edible flowers (optional).
Serve with Good Foods plant-based dips selection.