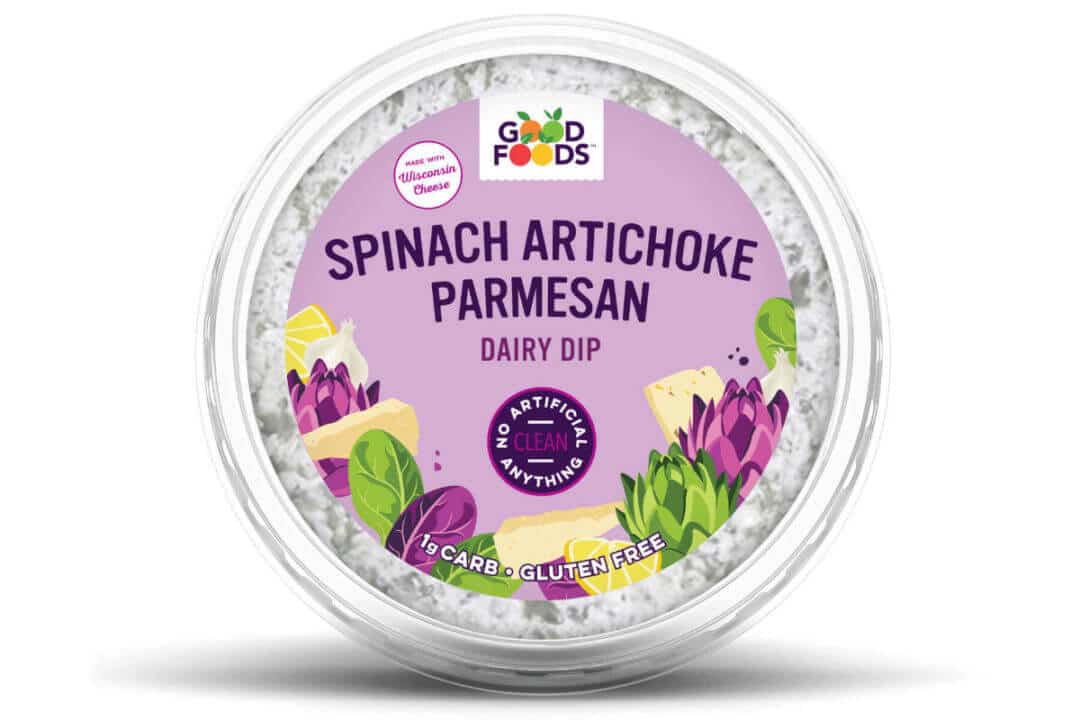 Good Foods Adds New Dairy Dip To The Lineup
From Food Business News 
PLEASANT PRAIRIE, WIS. – Good Foods Group has added Spinach Artichoke Parmesan Dip to its line of dairy dips.
Gluten-free and made with Wisconsin cheese, the Spinach Artichoke Parmesan Dip may be used as an appetizer or in recipes such as stuffed chicken and scalloped potatoes, Good Foods said. Each two-tablespoon serving contains 70 calories, 1 gram of protein and 1 gram of carbs per serving. Other varieties in the dip line include Feta Cucumber and Creamy Ranch.
"Adding an additional dip to our dairy line and refreshing the packaging to be more on trend and cohesive with our brand has been no small task," said Danyel O'Connor, executive vice president of sales and marketing for Good Foods. "Through our work with an outside agency, focus groups and surveys, we knew this transition was the right move for our brand, and we're so excited to complete the design refresh of all our dips."
Read the full article here.