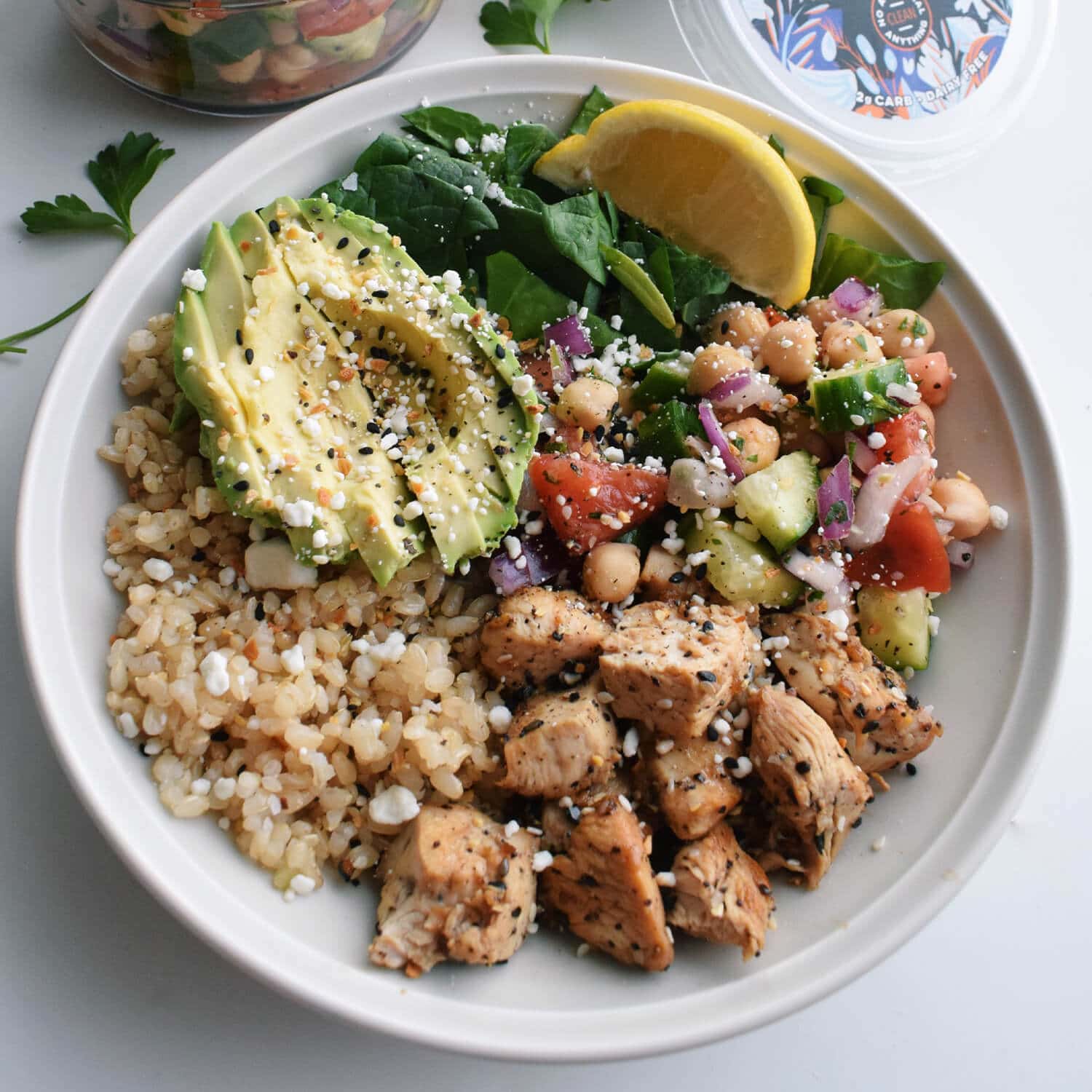 Greek Bowl With Tzatziki
Ingredients:
Greek Bowl:

1 chicken breast, cooked and cut into bite sized pieces
1/2 cup cooked brown rice
1 handful spinach, roughly chopped
1/2 an avocado, sliced
1 Tbsp crumbled goat cheese
Everything bagel seasoning

Chickpea Cucumber Salad:

1 can chickpeas, drained
1/2 cup red onion, diced
1 cup cucumber, sliced & quartered
1 cup tomato, chopped
Juice of 1/2 a lemon
Salt and pepper to taste
2 Tbsp fresh parsley, minced
Directions:
First make your chickpea cucumber salad by combining chickpeas, red onion, cucumber, tomato, lemon juice, salt pepper, and parsley in a bowl. Mix together well and set aside.
As the salad is sitting, cook your chicken. Once chicken is done start preparing bowls. Start with cooked rice, then chicken, spinach, and chickpea cucumber salad. Top with avocado, goat cheese, everything bagel seasoning, and as much Tzatziki dip your heart desires.
*This recipe serves one, but the chickpea cucumber salad will make enough for about 4-5 bowls, so I suggest make extra for family/friends or meal prep!
Recipe from @goodhealthgoodvibes!