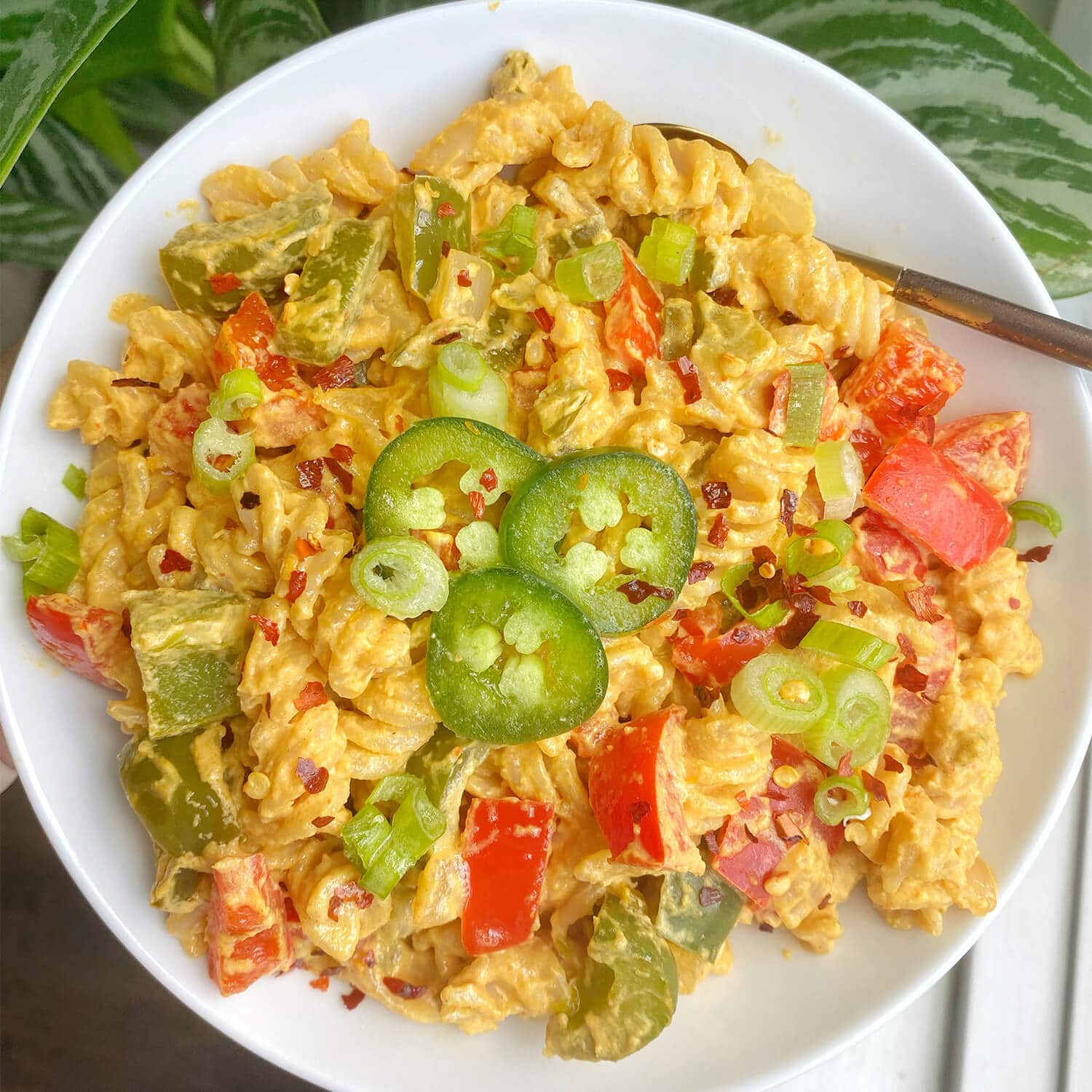 Spicy Mac & Cheese
Add a little kick to your mac & cheese with this indulgent recipe from @erinliveswhole.
Ingredients
1 box brown rice pasta
2 Tbsp avocado or olive oil
1/2 small yellow onion
1 small red pepper, diced
1 small green pepper, diced
1 container Good Foods Queso
Optional: top with green onion, red pepper flakes and jalapeno
Directions
Prepare one package of noodles according to box instructions.
In a saute pan, heat 2 Tbsp of avocado or olive oil. Add in onion and peppers and saute for 5 minutes.
Turn off heat and add the onion and peppers to the pasta.
Mix in Good Foods Queso. Stir well until combined and leave on low heat for 5 minutes.
Optional: Top with green onion, jalapeno and red pepper flakes.