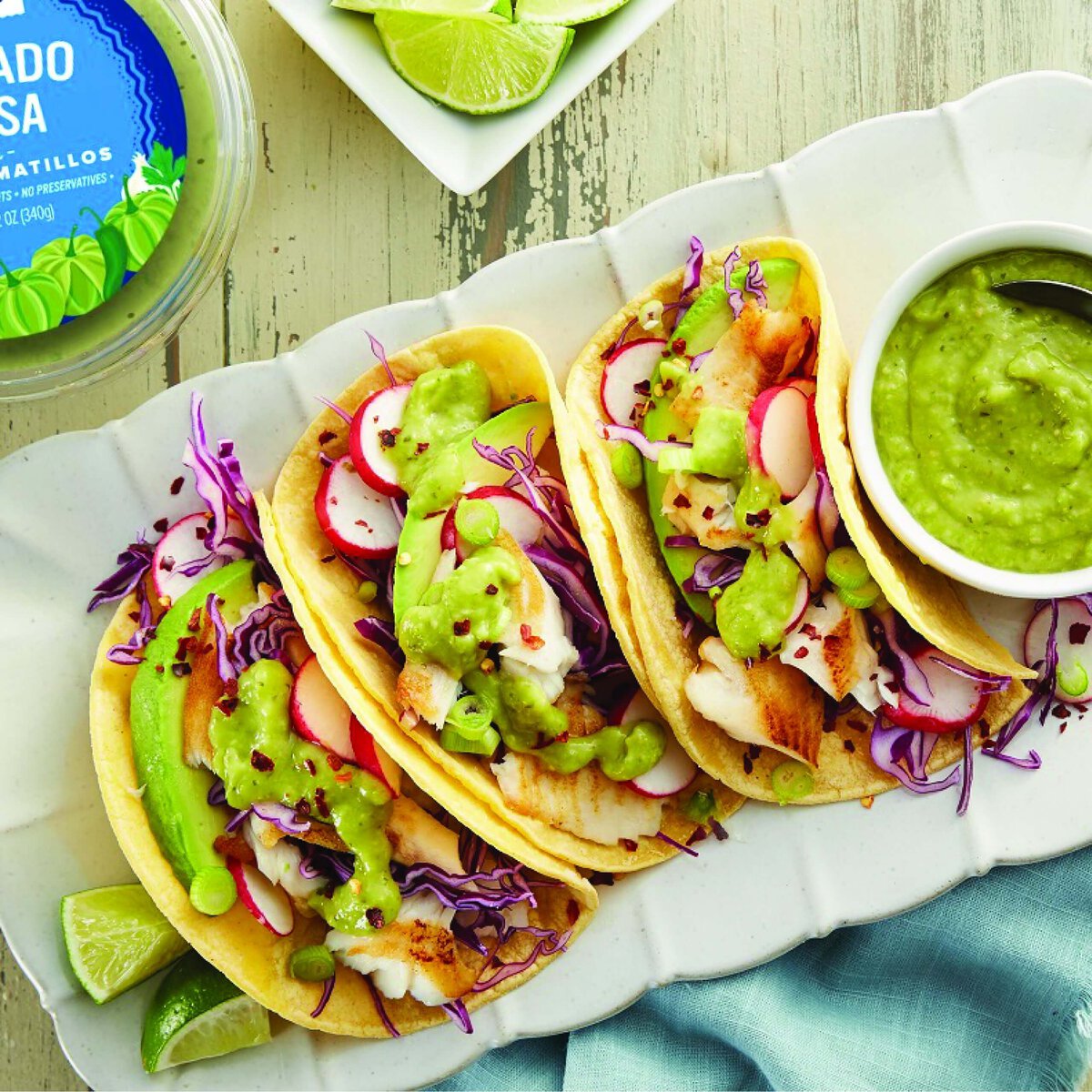 Blackened Fish Tacos
Fish tacos are considered a classic for a reason – they're delicious, easy to assemble, and incredibly versatile. This recipe combines all three, and includes a new twist with Good Foods Avocado Salsa to drizzle on top, adding an easy punch of zest and flavor without all the chopping and mixing!
Servings: 2
Prep Time: 15 minutes
Cook Time: 10 minutes
INGREDIENTS:
Fish:
1 Tbsp olive oil
¾ lb tilapia (can sub cod or mahi mahi)
Old Bay seasoning
Tacos:
4 small flour tortillas
½ cup red cabbage, thinly sliced
1 radish, thinly sliced
½ avocado, sliced
4 Tbsp Good Foods Avocado Salsa
1 lime, cut into 4 wedges
Salt and pepper to taste
Red pepper flakes, optional
DIRECTIONS:
In a medium sized pan, heat oil over medium-low heat.
Add fish, sprinkle with seasoning and pan fry 3 minutes on each side until cooked through.
Evenly divide taco ingredients among tortillas.
Enjoy!