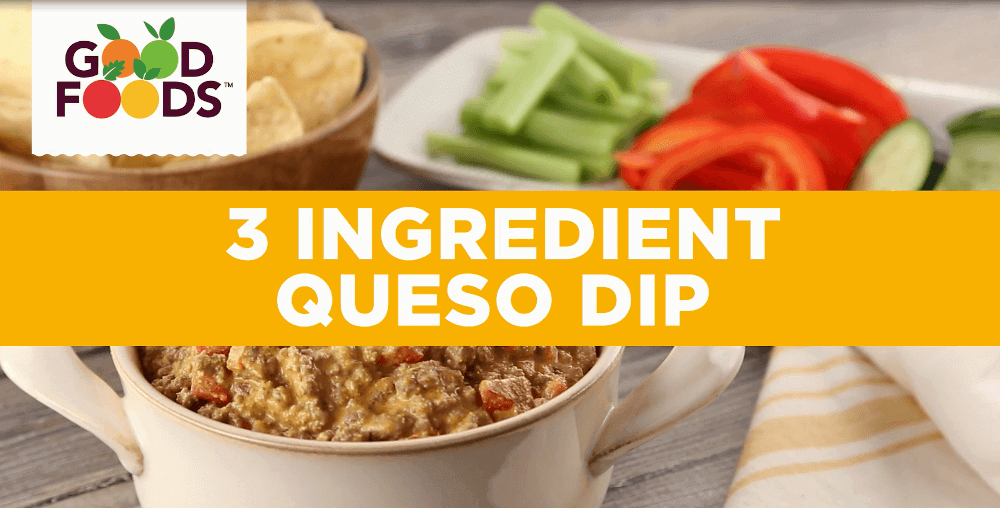 3 Ingredient Queso Dip for the Big Game
Servings: 4 cups
Prep Time: 0 minutes
Cook Time: 12 minutes
Ingredients
Instructions
Using a large skillet over medium heat, cook ground meat approximately 7-10 minutes, crumbling as you stir.
Add tomatoes and Good Foods Queso Style Dip, stirring to combine.
Serve warm with tortilla chips or your favorite veggies.
Tips
Depending on the ground meat option, you may want to add 1 tbsp olive oil to the pan before cooking.
Add spice by seasoning the meat with taco seasoning or using a spicier variety of tomatoes.