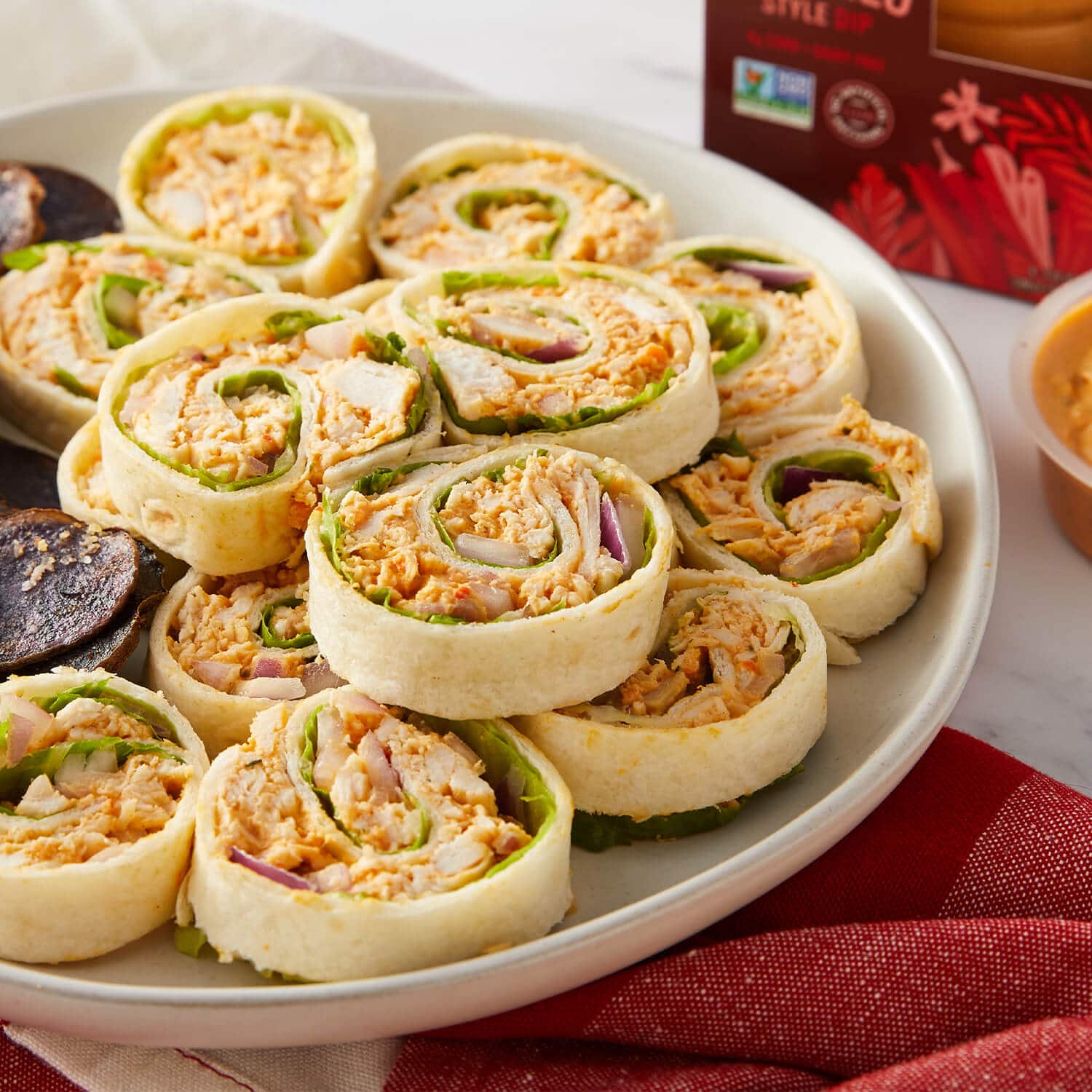 Buffalo Chicken Pinwheels with Purple Potato Chips
Servings: 1
Prep Time: 10 minutes
Pinwheel Ingredients:
1 chicken breast (rotisserie), shredded
1 – 1.75oz package Good Foods Buffalo Dip
1/2 cup romaine lettuce, chopped
1/4 red onion, sliced
2 medium flour tortillas
Directions:
Toss shredded chicken and buffalo dip together to coat. 
Lay out the flour tortillas and divide the chicken evenly among them. Top with lettuce and red onion.
Roll tortillas rightly, then cut into 1′ slices.
Purple Sweet Potato Chips Ingredients: 
Approximately 5 small purple potatoes
1 Tbsp olive oil
1/8 tsp kosher salt
1/8 tsp cayenne pepper
Instructions: 
Preheat oven to 350. Line a baking sheet with parchment paper. 
Slice the potatoes paper thin (skin on).
Toss potato slices with olive oil, sprinkle with salt and cayenne. Lay a single layer on the baking sheet. 
Bake 20-25 minutes or until crispy, flipping halfway. 
Remove from oven and let stand for 10 minutes to crisp further. Serve with Good Foods Chunky Guacamole.