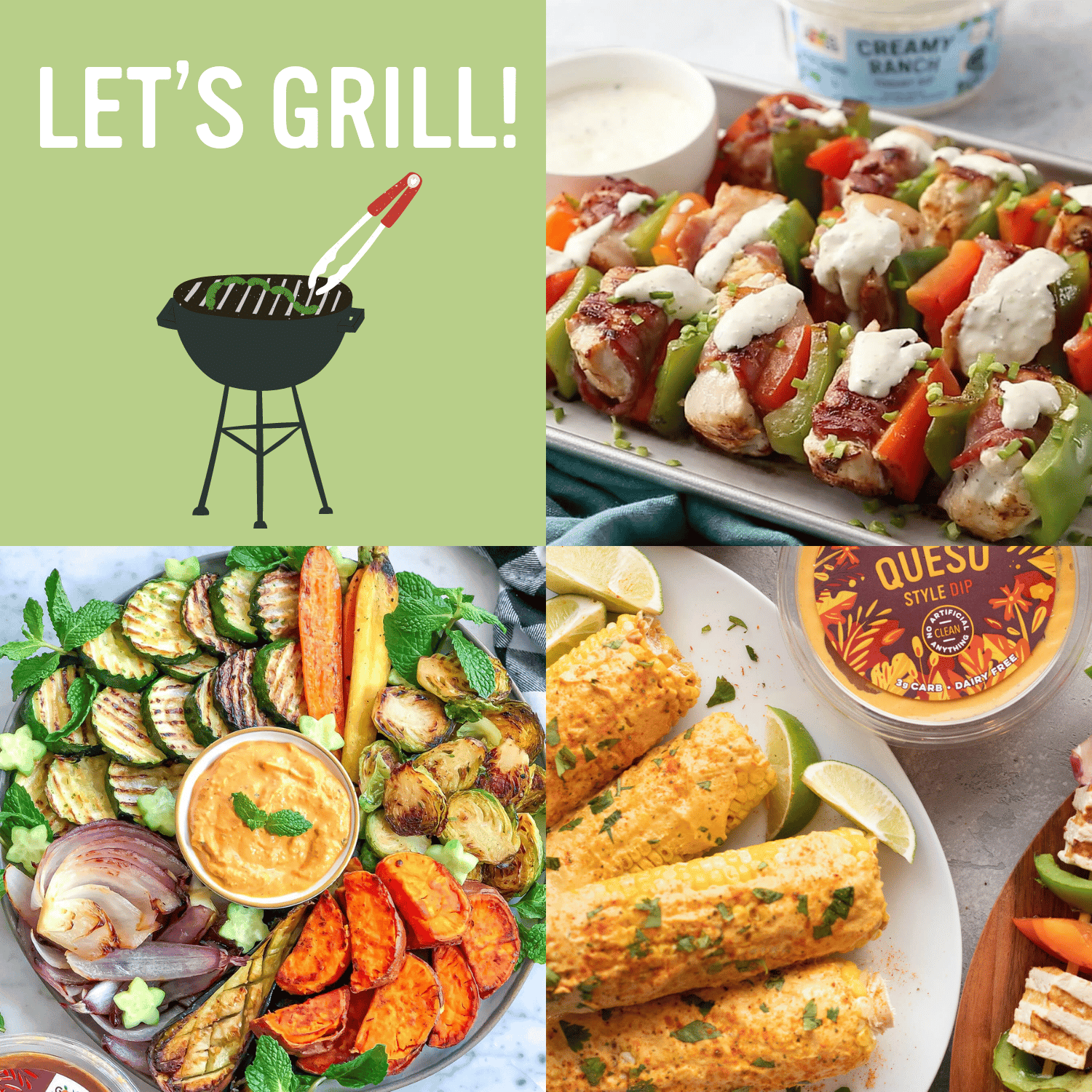 Grilling Season Is Officially Here
The sun is shining, the birds are chirping, and the flowers are blooming – which means it is time to pull out the grill! We have three tasty recipes using Good Foods dips that will make you want to grill year-round.
Name a better trio than chicken, bacon, and ranch… we'll wait. The smokiness of grilled chicken and bacon combined with the rich flavor of Good Foods Creamy Ranch will make you want to whip this meal up once a week!
Don't eat meat? No problem! Fresh veggies on the grill are the perfect substitute. Dip them in plant based Good Foods Buffalo Style dip for an added burst of flavor!
Corn on the cob is a summertime staple! Level up your corn by grilling it and spreading plant based Good Foods Queso Style dip on it. For our spicy fans out there, use our plant based Spicy Queso Blanco Style dip!