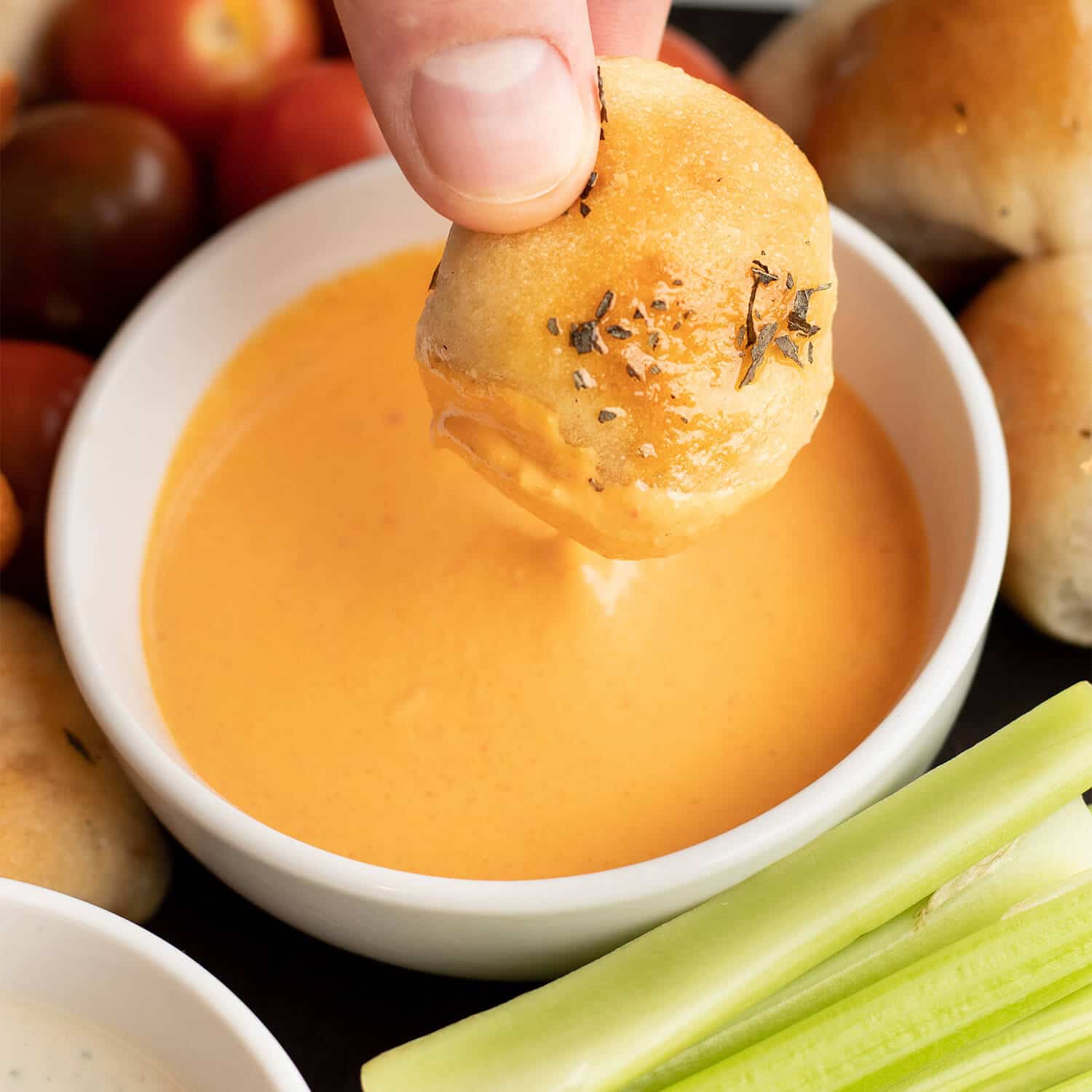 The 9 Best Store-Bought Vegan Queso Dips
Grab some chips—Good Foods Queso Style Dip was featured in VegOut Magazine as one of the best store-bought vegan queso dips!
Experience "cheesy" goodness in this creamy almond-veggie dip, whipped and delicious, with less fat. No artificial ingredients, just 100% wholesome goodness. Cauliflower based, this amazing dip adds incredible flavor to nachos or pasta and is a great pairing with pretzels or veggies!