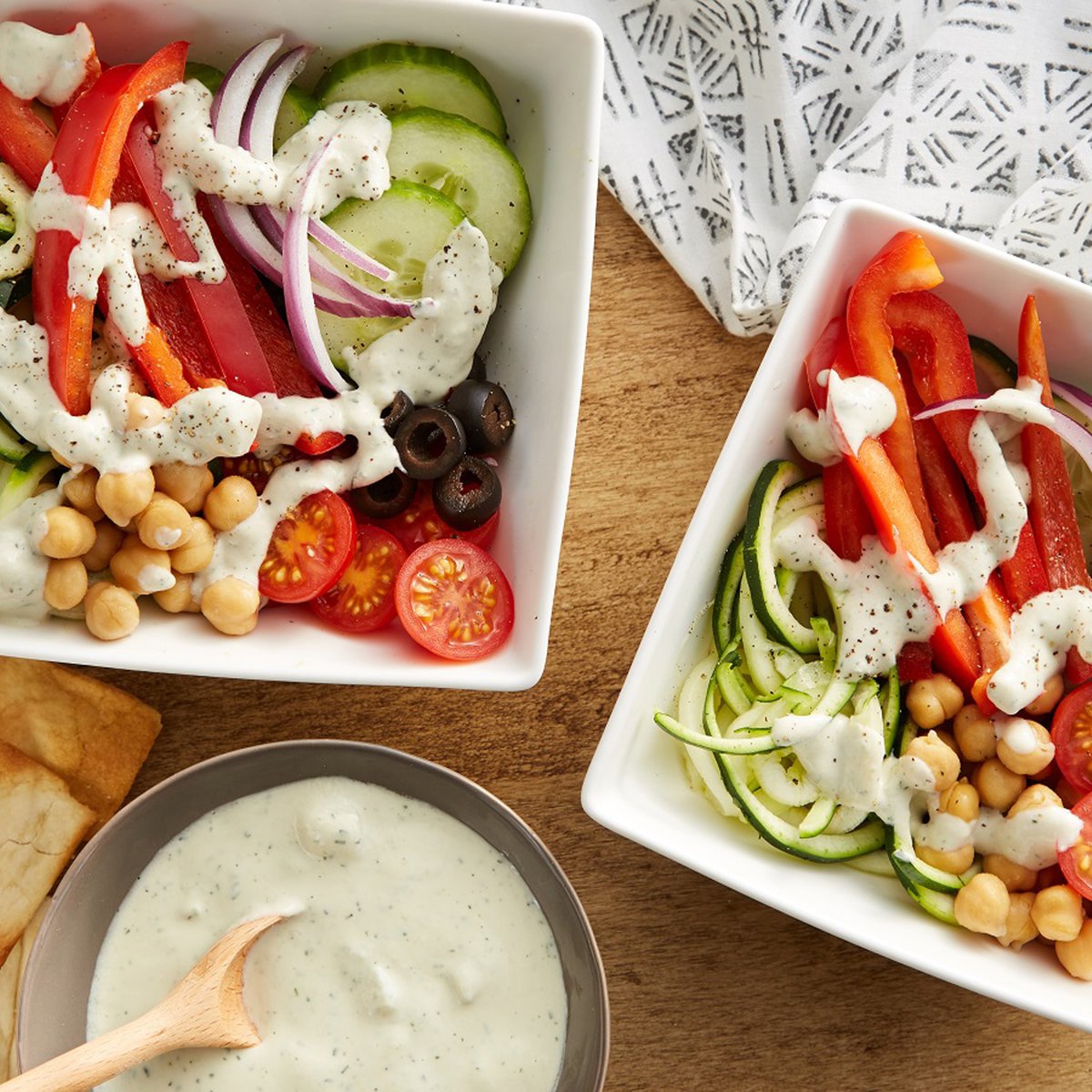 Greek Power Bowl with Tzatziki
Zucchini, cucumber, black olives, chickpeas and more combine to make this colorful, texture-rich meal! With cucumbers and fresh herbs, Good Foods cashew-based Tzatziki Style Dip makes the perfect topper for bringing out those extra herb and veggie flavors.
Servings: 2
Prep Time: 15 minutes
Ingredients:
1 zucchini, spiralized
½ cucumber, sliced
½ red bell pepper, sliced
2 tbsp black olives, sliced
2 cherry tomatoes, sliced
1 cup chickpeas, drained
1/8 cup red onion, thinly sliced
4 tbsp Good Foods™ Tzatziki Dip
Directions:
Split ingredients in half and layer in bowls, topping with Tzatziki Dip.
Serve with crackers or crusty bread.