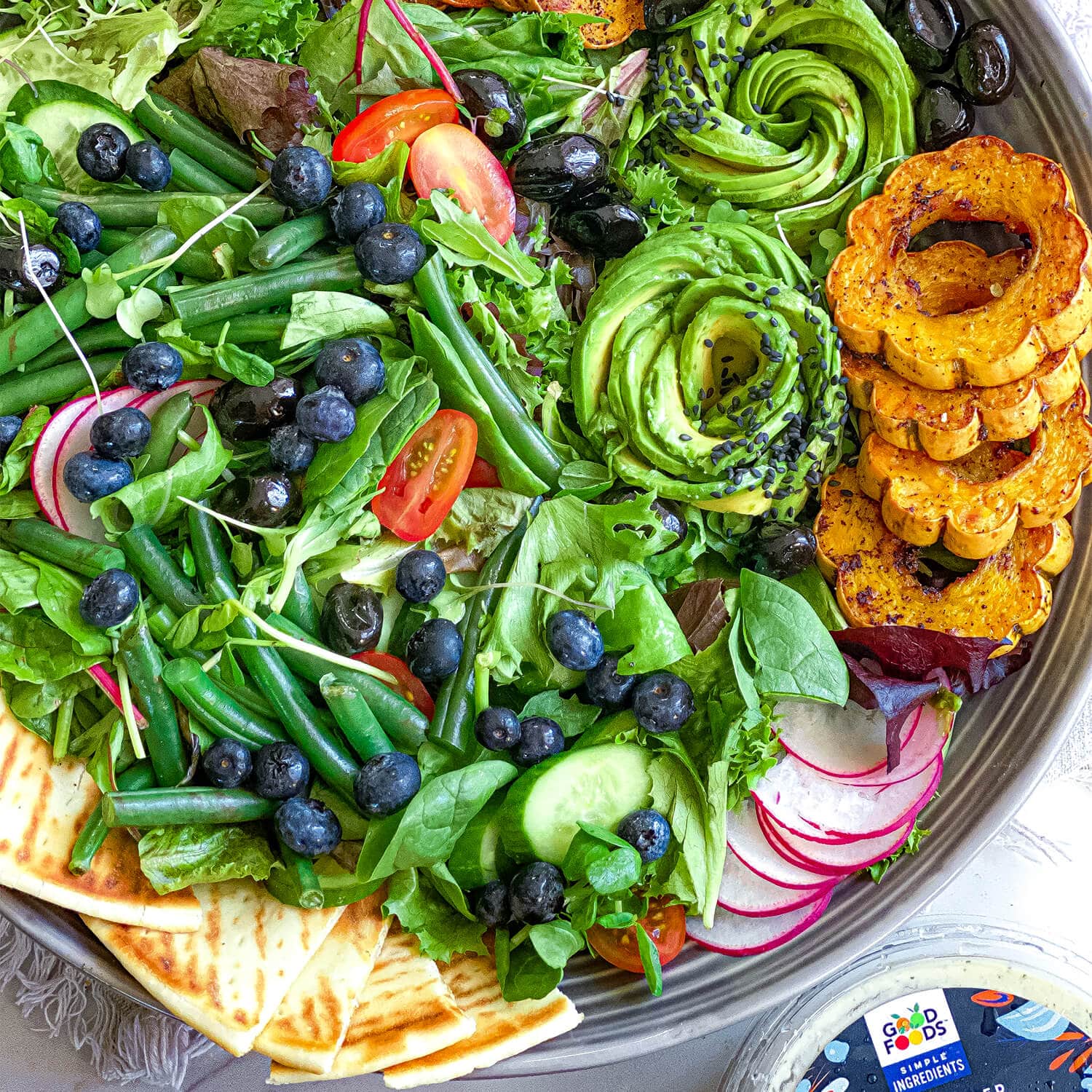 Plant-Powered Salad with Tzatziki Dip
A hearty salad with loads of veggies is easy with this recipe from @naturallyzuzu and Good Foods! Stock up on good-for-you veggies and incorporates Good Foods Plant-Based Tzatziki Dip or Cilantro Dip as a dressing and you're all set. 
INGREDIENTS:
1 bag of salad mix 
1 delicata squash sliced and seeds removed 
1 tbsp of olive oil 
1 cup of green string beans cooked el dente 
1 avocado sliced or diced 
4 radishes sliced 
2 Persian cucumbers sliced 
1 cup of grape or cherry tomatoes sliced 
Handful of olives 
Good Foods Plant-Based Tzatziki Dip or Cilantro Dip for dressing 
DIRECTIONS:
Drizzle the sliced delicata squash with olive oil and roast at 380F for 20 min until squash is golden brown. Take it out if the oven and set aside to cool. 
Meanwhile, assemble the salad. In a large platter, assemble the salad mix, with sliced cherry tomatoes, cucumbers, radishes, avocados, olives, and cooked string beans. Top the salad with delicata squash and add the Good Foods Plant-Based Tzatziki Dip.
Enjoy!