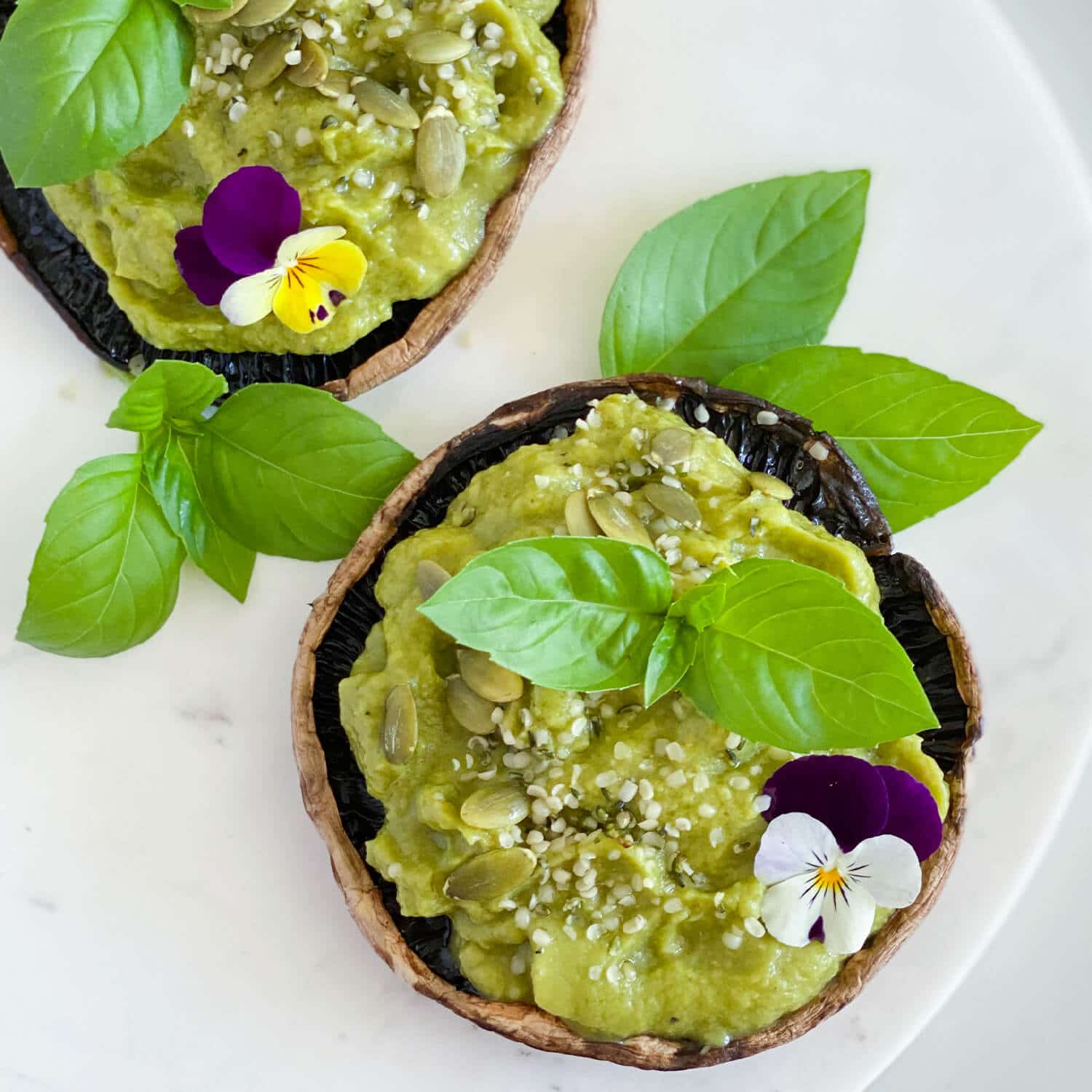 Stuffed Portobello Mushrooms
These beautiful Stuffed Portobello Mushrooms made by @pureveganfood are just as delicious as they are healthy. Packed with flavorful and simple ingredients, these are perfect to make as an appetizer, light lunch or as a side for your next meal. See the recipe below.
Ingredients
2 large portobello mushrooms caps
2 packs Good Foods Avocado Mash
1 tsp sesame/avocado oil
1 tsp maple syrup
1 tsp low sodium soy sauce
1 tsp rice vinegar
1 clove garlic minced
1/4 tsp ginger powder
Pinch of cayenne pepper
Toppings:

1 tsp hemp hearts
1 tsp pumpkin seeds
Fresh basil
Directions
Preheat oven to 350F.
Arrange mushroom caps upside down on a baking tray lined with parchment paper.
Whisk together sesame oil, maple syrup, soy sauce, rice vinegar, garlic, ginger powder and cayenne pepper.
Brush the sauce onto the mushrooms generously. 
Bake for 15 minutes and top with avocado mash, seeds and basil.