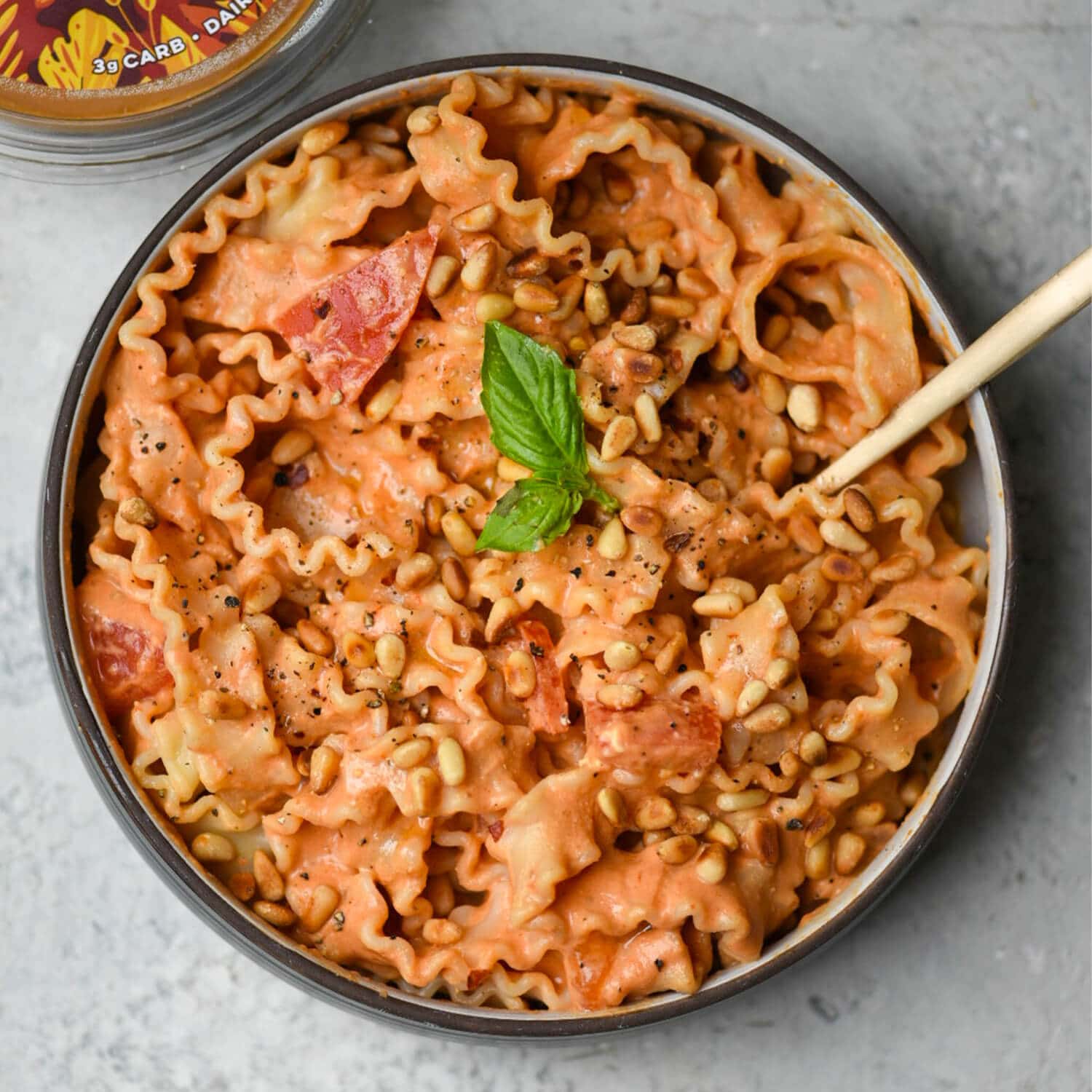 Creamy Queso Tomato Pasta
Servings: 2
Ingredients:
6-7oz pasta of choice (dry weight) 
1/3 cup Good Foods Queso Style Dip
1/3 cup unseasoned tomato sauce 
3/4 tsp Italian seasoning 
1/4 tsp sea salt (or to taste) 
1 pinch freshly ground pepper 
1 fresh tomato, diced 
1/4 tsp garlic powder 
1/4 cup toasted pine nuts 
1/2 tsp olive oil (to drizzle on top)
1/2 handful fresh basil leaves (garnish) 
Directions:
Cook the pasta according to package instructions. 
Drain the pasta and put it back in the pot, mix in all other ingredients.
Serve with the pine nuts and basil leaves and enjoy!