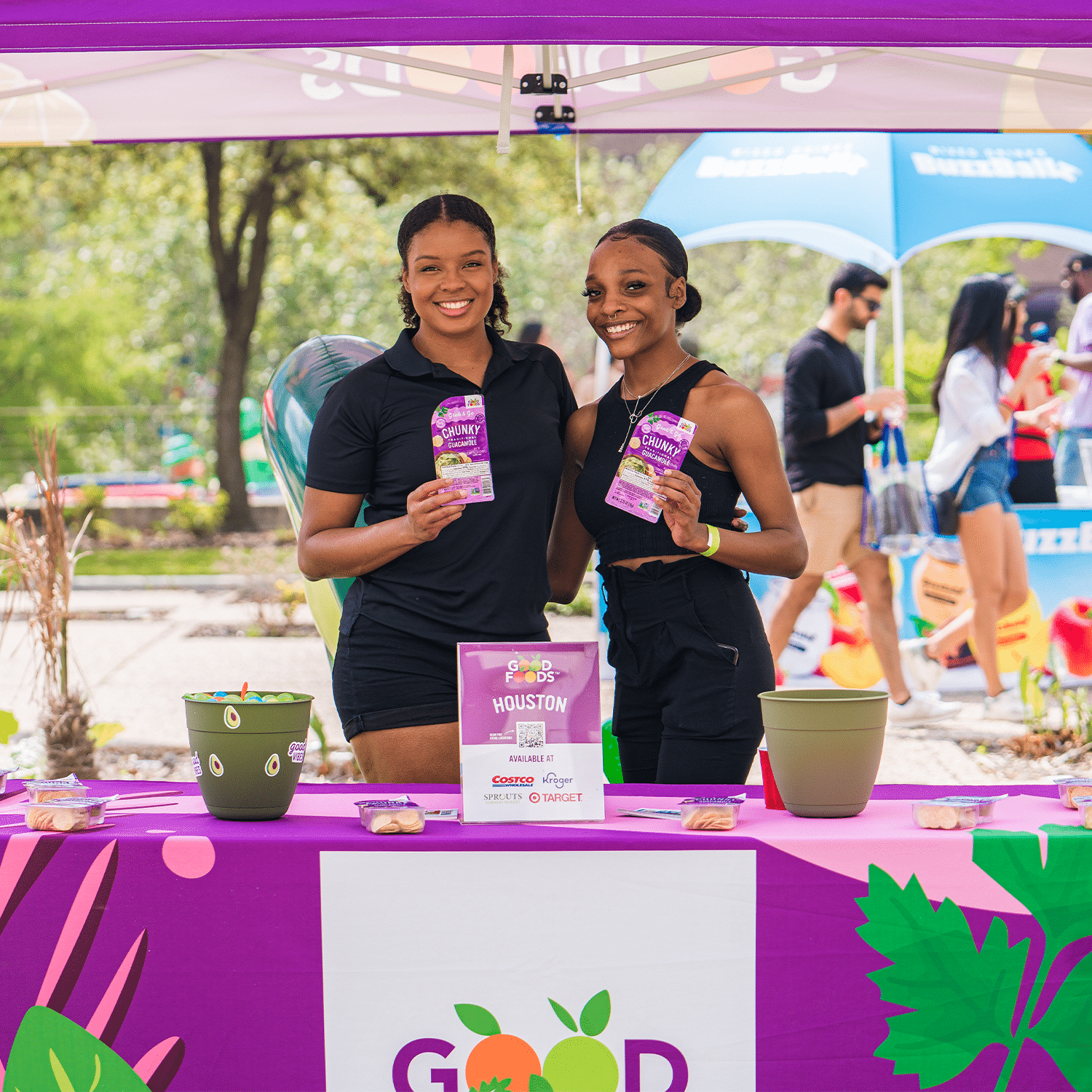 Good Foods is the Official Guacamole Partner of Seltzerland
PLEASANT PRAIRIE, WI – Good Foods knows how to party! The fresh-forward dip provider has announced an exciting partnership with hard seltzer festival Seltzerland, being named as the event's official National Guacamole Partner. The two kicked off their nationwide tour in Austin, Texas, on March 4 and will stop at other major cities in the United States throughout spring and summer.
"We are combining the ultimate trio of dips, chips, and sips by sharing our delicious guacamole and dips with Seltzerland attendees," said Briana Voss, Senior Director of Omni-Channel Marketing for Good Foods. "This partnership taps into consumer insights which drove us to bring our flavorful, better for you dips to an audience who is aligned with our brand."
Good Foods will sample its chunky guacamole at the CANtina presented by Good Foods alongside a ready-to-drink tequila seltzer or cocktail at the event. In select markets, VIP ticket holders will also experience a quesadilla station featuring additional Good Foods products.
Now in its fourth year, Seltzerland is a one-of-a-kind outdoor experience celebrating one of the most popular alcoholic beverages among consumers — hard seltzer. Attendees spend the afternoon at each tour stop sampling more than 100 local and national hard seltzer brands, indulging in tasty munchies and commemorating the day with swag and social media-worthy moments. The festival's 2023 tour started in San Diego, Calif. on Saturday, February 25.
"We're so excited to bring the CANtina presented by Good Foods to life," said Kate Levenstien, CEO of Cannonball Productions, Seltzerland's organizers. "Their tasty guacamole and dips made with real, simple ingredients are the perfect complement to the seltzers and will enhance the Seltzerland experience."
Good Foods, LLC is a leader in providing healthy, all-natural products such as guacamoles, dips, salads, and salsa. Good Foods creates convenient snacks and meal options that are made with real ingredients, free of preservatives and artificial flavors. The brand's products are packaged using high pressure processing that uses cold water pressure, keeping foods safe and at their peak freshness. For more information, please visit GoodFoods.com.