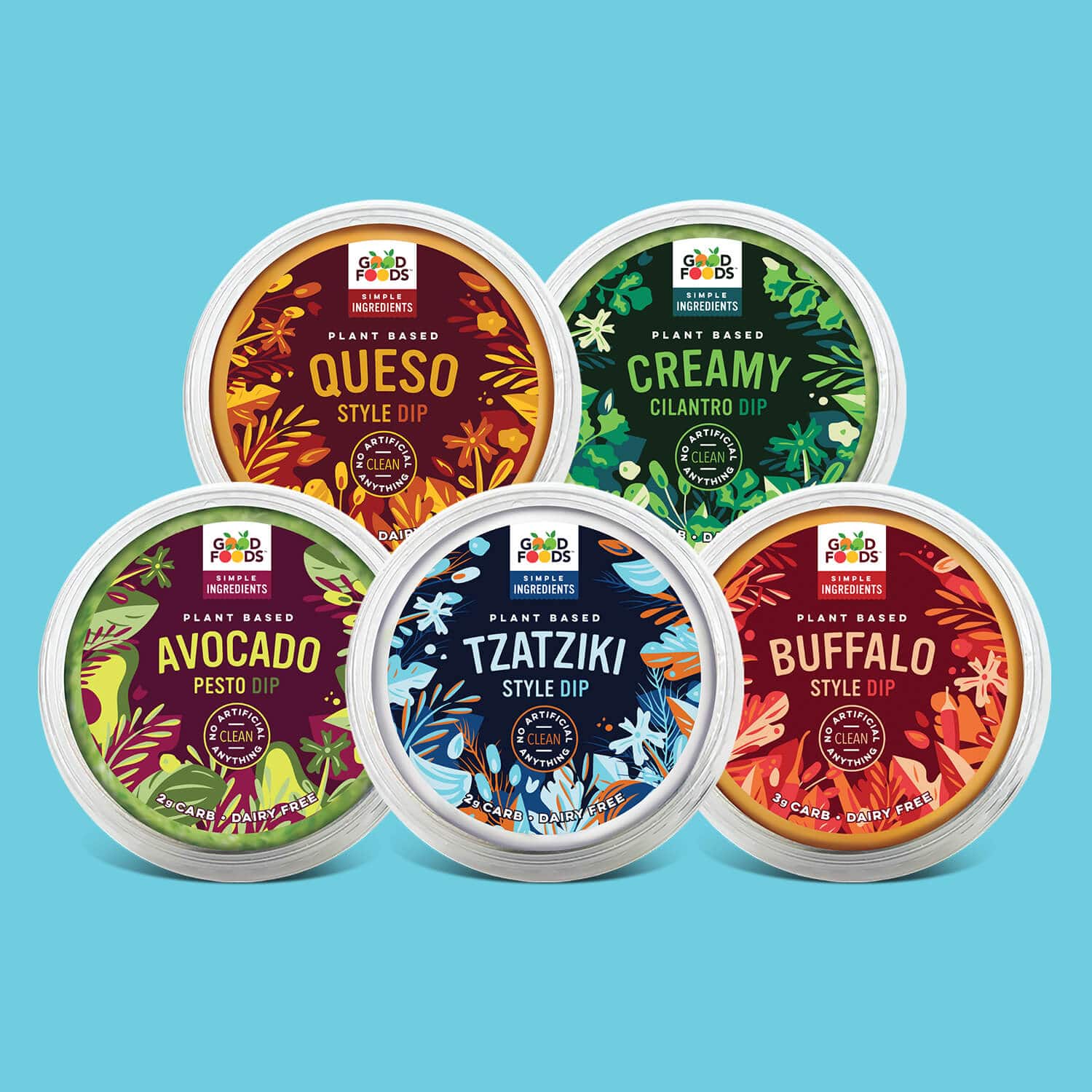 Good Foods' New Line of Plant Based Dips Selected as Innovation Awards Finalist at United Fresh
Pleasant Prairie, Wis. (June 5, 2019) – Good Foods, a better-for-you food company known for its fresh and convenient products, will be showcasing its recently launched line of Plant Based Dips at the United Fresh Convention and Expo next week in Chicago.
Considering the increased trend of plant based diets, it is no surprise that the dips have received positive feedback from both consumers and retailers, and are finalists for the 2019 United Fresh Innovation Awards for Best New Vegetable Product since the soft launch earlier this year.
Expo attendees will be able to vote for their favorite United Fresh Innovation Awards finalists in each category during the trade show at the Innovation Showcase. Winners will be announced from the Main Stage on the trade show floor at 2:00 pm on Wednesday, June 12.
"We are thrilled that our hard work and dedication to creating this clean label, new line of dips has paid off," said Danyel O'Connor, Executive Vice President of Sales & Marketing at Good Foods. "As the plant based snacking sector continues to skyrocket, we're honored to be forerunners in the space."
Known for offering healthy options made from real ingredients, Good Foods' invests in intensive product development and trial to ensure superior flavor of its products. The new plant based dips are made from plant sources like cauliflower and cashews to fit the needs of many different eating styles. Available in five flavors – Queso, Tzatziki, Avocado Pesto, Creamy Cilantro, and Buffalo Cauliflower – each dip is between 30-50 calories and contains three grams of carbs or less per serving for a flavor-filled and guilt-free snacking experience.
"Our product development team tested tirelessly until we were confident we were providing plant-powered dips that are not only better for you, but also superior in taste and full of flavor," added Mandy Bottomlee, Director of Marketing at Good Foods.
Attendees of United Fresh are encouraged to can stop by booth #6029 June 10-12 to meet O'Connor and Bottomlee, and sample the new plant based dips along with additional products like the fan favorite Tableside Chunky Guacamole.
To stay up-to-date on product launches, market reports and company news, subscribe to The Scoop, Good Foods' trade newsletter. For good-for-you inspiration, please visit www.goodfoods.com and visit the Good Foods Feed blog for recipes, hacks and more. Remember to also follow the brand on Facebook, Twitter, and Instagram.
#  #  #