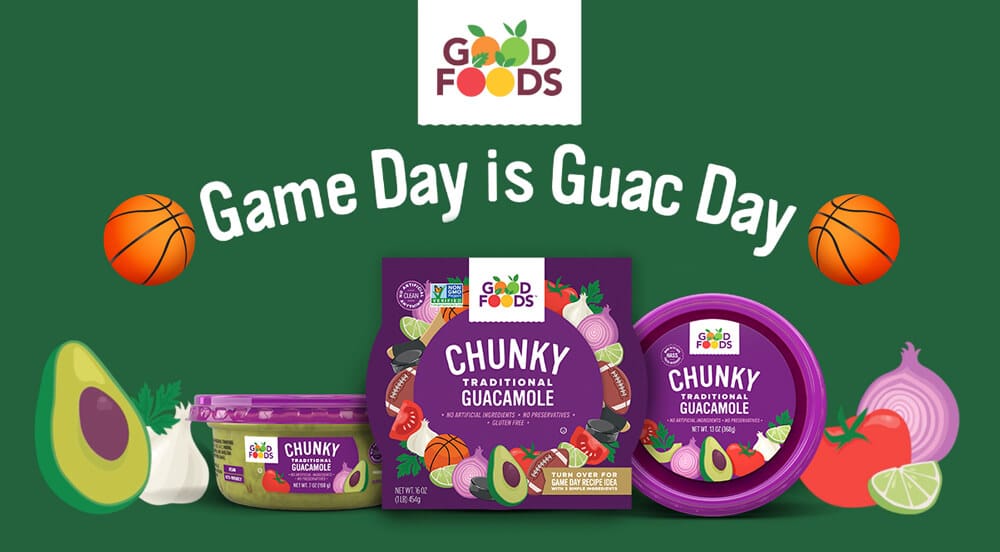 Good Foods Promotes Guacamole Line Throughout March Madness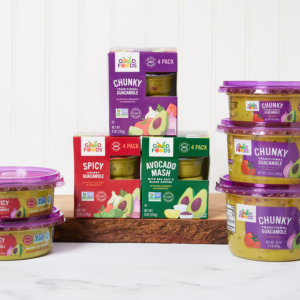 Good Foods, a maker of plant-based dips and good-for-you products based in Pleasant Prairie, Wisconsin, is promoting its line of guacamole dips throughout March Madness with a "Game Day is Guac Day" campaign.
As the popular college basketball tournament continues, Good Foods is touting its guacamole line as the go-to snack for the upcoming game days. The line of guacamole includes flavors like chunky and spicy, which are available in sizes that range from single-serve to a 16 oz. "party" size.