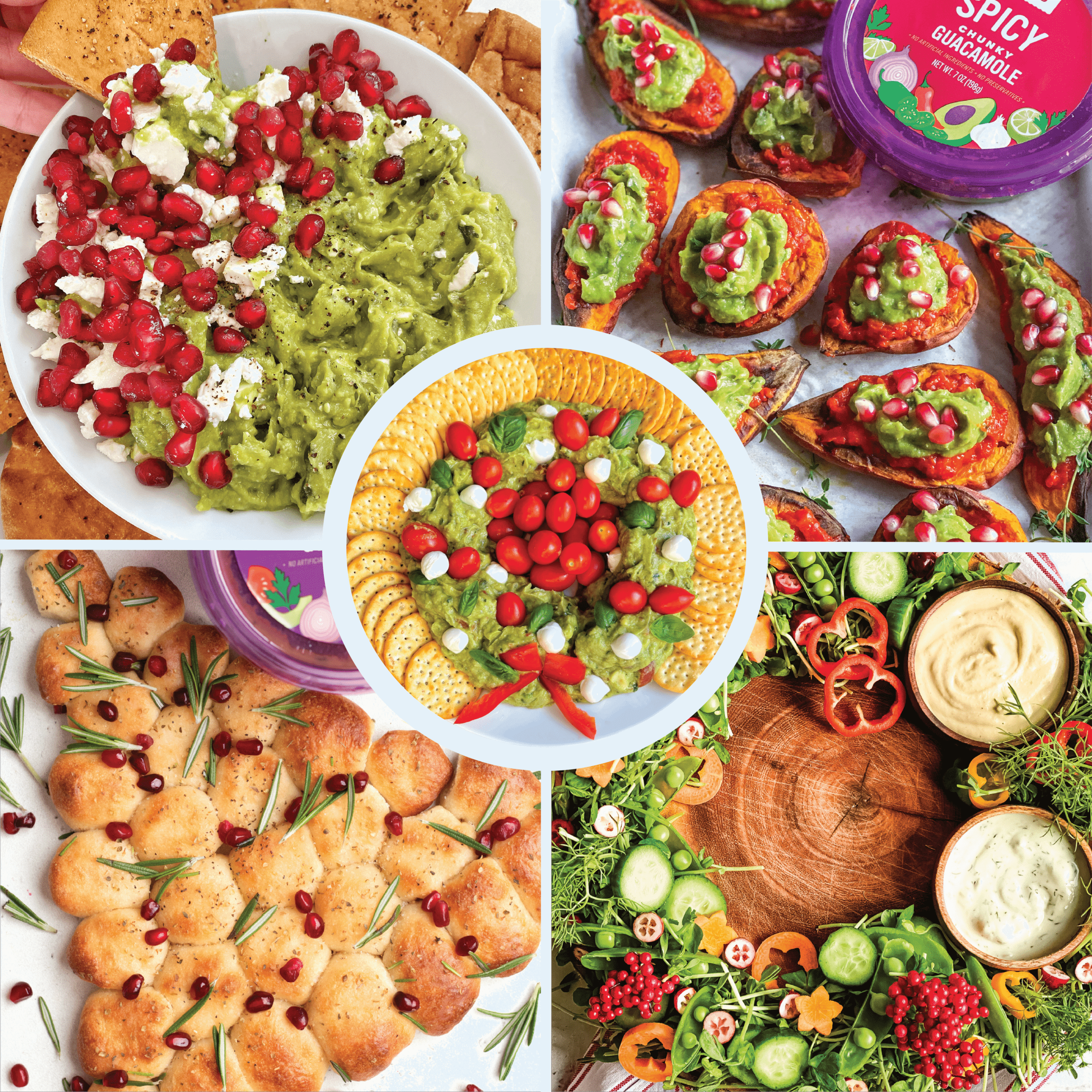 Holiday Hosting Essentials
Looking for last minute holiday recipes? Good Foods convenient dips and guacs make it easy to impress your guests when added to these tasty snacks and appetizers.
These easy sweet potato boats, from our friend @naturallyzuzu, are made with just 5 simple ingredients. Good Foods Spicy Guacamole adds fresh flavors of jalapeño and serrano peppers to create just the right amount of heat on top of the sweet potato boats.
Tasty, yet simple appetizers are the name of the game when it comes to the holidays. @erinliveswhole helped us create a spicy holiday feta guacamole with simple homemade pita chips that needs to be at the top of your list.

This festive appetizer takes less than 10 minutes to assemble! Good Foods Guacamole (chunky or spicy) serves as the base of the wreath with delicious caprese ornaments as tasty garnishes.

Our friend, @naturallyzuzu, created this gorgeous and fresh take on a holiday wreath. Good Foods Spicy Queso Blanco and Tzatziki Style Dip are the stars of this crudités, serving as a delicious pairing with carrots, bell peppers, peas, and cucumber.

This cheesy pull-apart tree is deliciously paired with Good Foods Chunky Guacamole. Fragrant notes of rosemary and bursts of pomegranate compliment the mild flavors of motzarella within the bread.
Which essential holiday recipe are you most excited to try? Comment below and let us know!