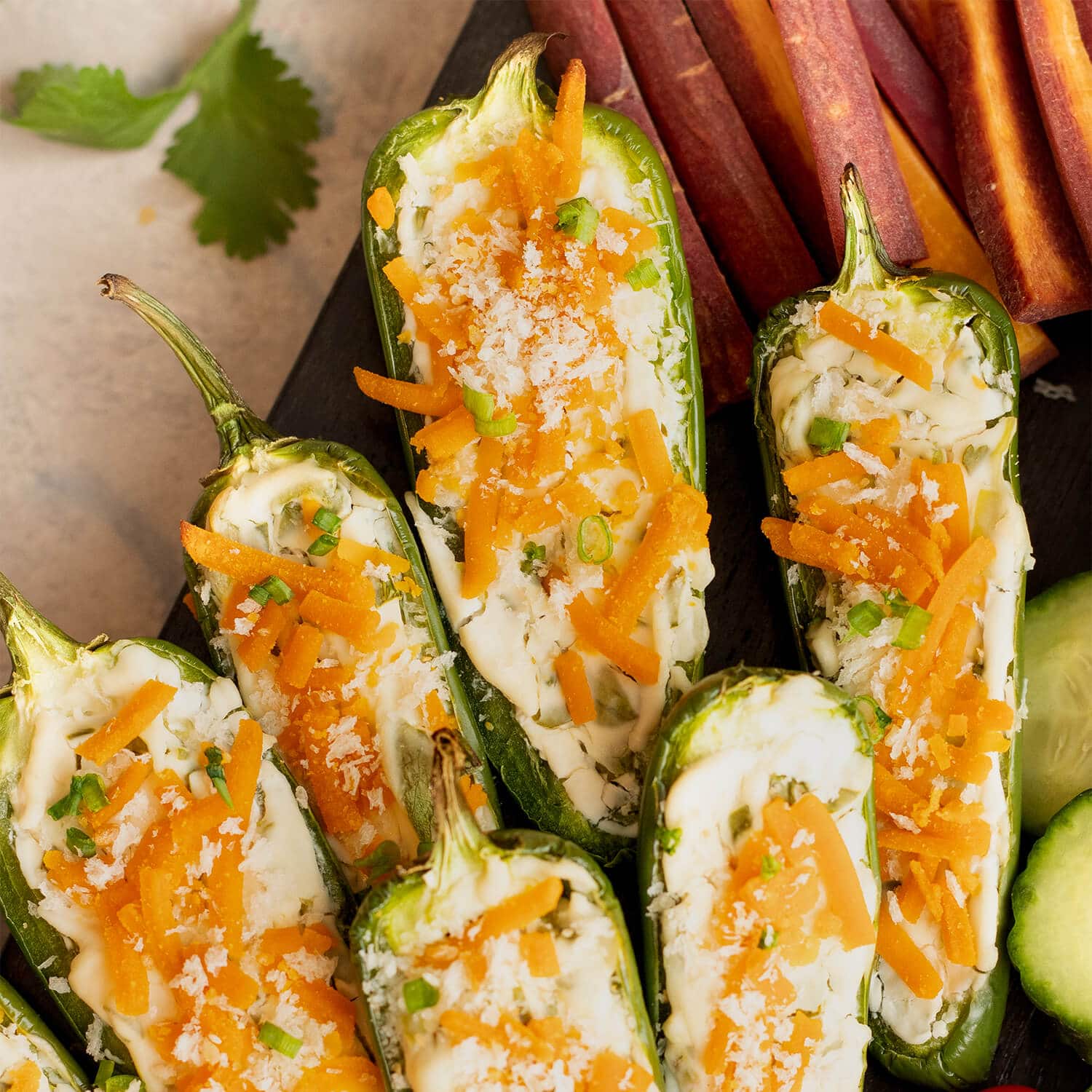 Vegan Jalapeño Poppers with Queso
Ingredients:
10-12 medium to large jalapeños

1 small tub (7-8oz) of vegan cream cheese

 

1/2 handful of fresh chives, chopped

1 tsp garlic powder

1 tsp onion powder

Sea salt and pepper to taste

 

1 cup vegan cheddar shreds

 

1/4 cup breadcrumbs (optional)

 
Directions:
Preheat the oven to 400F and line a baking tray with parchment paper. 
Cut the jalapeños in half lengthwise and remove the seeds. 
Place the jalapeños on the baking tray and start preparing the cream cheese filling. 
In a bowl, mix the cream cheese with the chives garlic and onion powder, sea salt and pepper using a fork. With a small spoon, start filling the jalapeños. 
Place in the oven and bake for 7 minutes, then top with the vegan cheddar shreds and bread crumbs and bake or broil for a few extra minutes (note: if you want the cheese to melt, add it at the very beginning and bake until it's golden and starts to melt).
Enjoy with Good Foods Queso Style Dip.